Standing the test of time, Tariel Kapanadze has been around with different devices for many years! More demonstrations have been forth comming every year.
Many Independant replications have been achieved! Akula, Ruslan, SR193, Dally and many others have been shown!
The following video is perhaps my favorite! Tariel is interviewed and he gives credit to those before him, those that helped him to progress!
Images:(16)
Schematics:
Many Schematics have been published, some appearing very much more simple than others! Some by reputable sources, and perhaps some by no so. My preference is to look at the long standing test of time, Akula, Ruslan and a few others.
Akula (Roman Karnaukhov):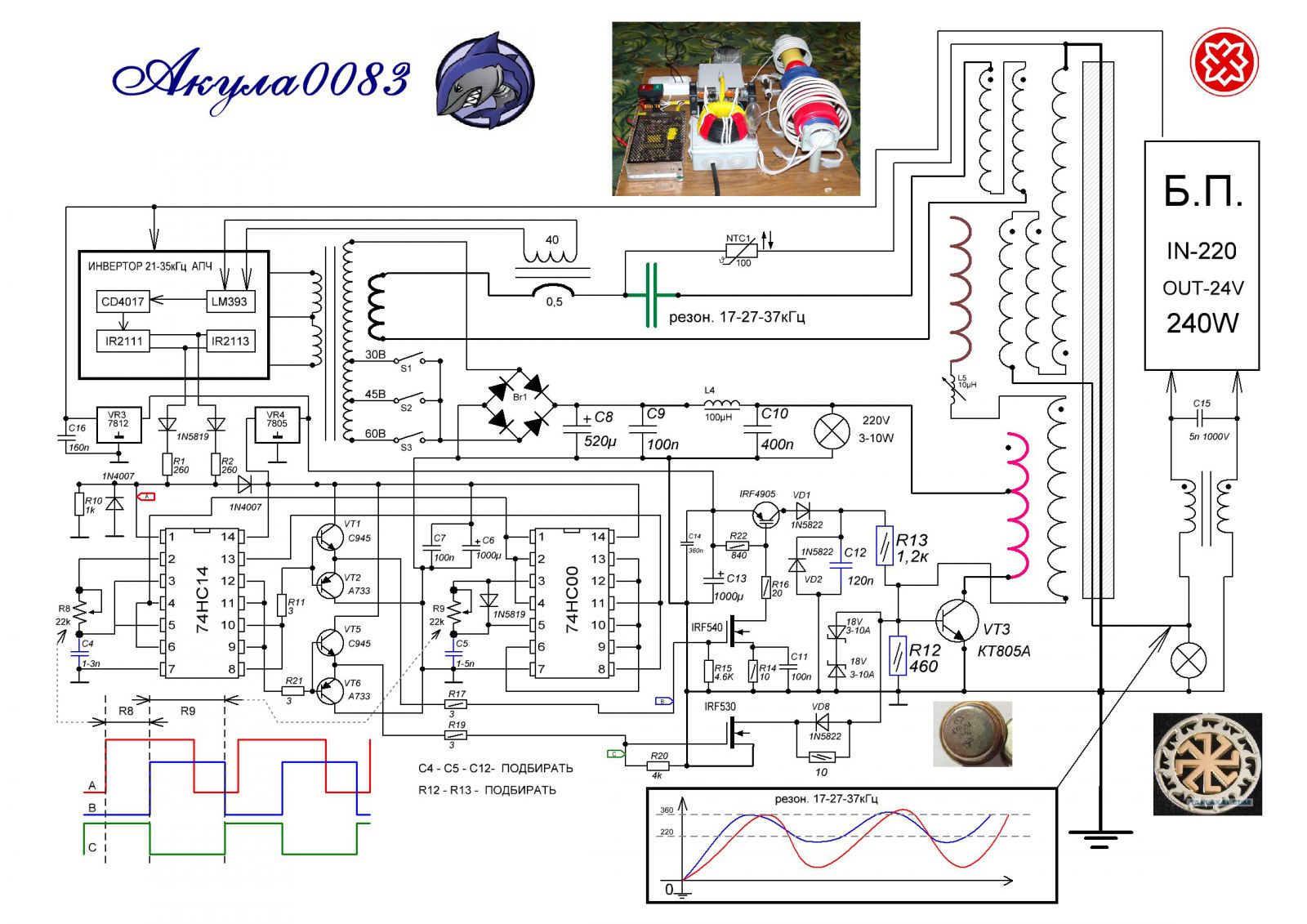 TopRuslan (Ruslan Kulabuhov):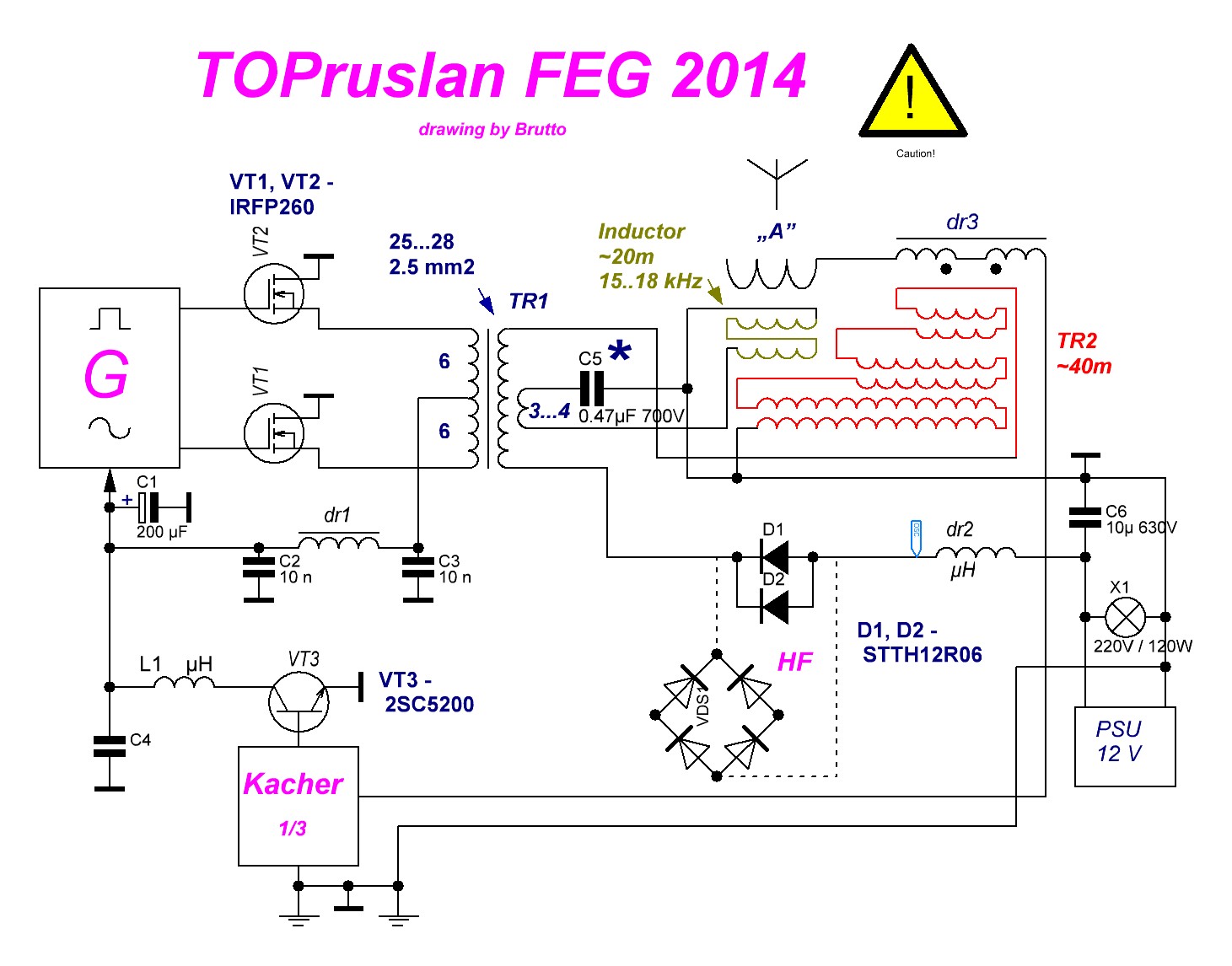 Dally (Edward Lee):